Simone ten Hompel | metalworks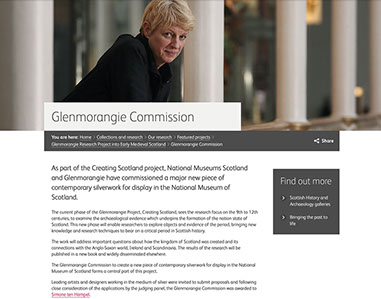 The Tale of things
A two person exhibition
with Simone ten Hompel & Alessandra Pizzini
6 September – 12 October 2019
Opening
Thursday, 5 September 2019, 6.30 pm
Storytelling Performance:
Martin Ellrodt links objects and stories
Friday, 27 September 2019, 6 pm
Talk with the artists
Friday, 11 October 2019, 6 pm
Dinge erzählen
eine Ausstellung
von Simone ten Hompel & Alessandra Pizzini
6. September bis 12. Oktober 2019
Eröffnung
Donnerstag, 5. September 2019 um 18.30 Uhr
Erzählperformance:
Martin Ellrodt verbindet Objekte und Geschichten
Freitag, 27. September 2019 um 18 Uhr
Talk mit den Künstlerinnen
Freitag, 11. Oktober 2019 um 18 Uhr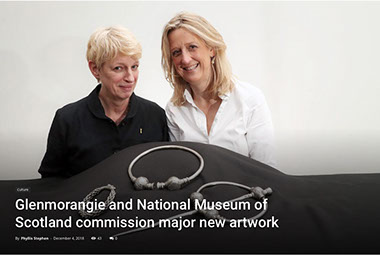 National Museums Scotland and Glenmorangie Commission Major Silver Artwork 1 SA :
Simone ten Hompel winner of the The Glenmorangie Commission looks at the Skaill hoard from the collections of National Museums Scotland.
Glenmorangie Picture by Stewart Attwood
National Museums Scotland (NMS) and The Glenmorangie Company have commissioned a major new piece of contemporary silverwork for display in the museum.
They invited leading artists and designers currently working in the medium of silver to submit proposals and following close consideration of the applications by the judging panel, The Glenmorangie Commission was awarded to Simone ten Hompel.
German-born Simone ten Hompel is a silversmith of international repute, and has been working with metal for over 40 years. Based in the UK, she is known for her metalwork being regarded as one of the most inventive silversmiths of her generation and one of Britain's most critically acclaimed craftspeople.
Creating Scotland is part of the latest phase of the long running Glenmorangie Research Project which examines the archaeological evidence from the 9th to 12th centuries to tell the story of the formation of the early nation state of Scotland.
In 2020 the finished silverwork will go on public display, as part of the permanent collection, within the National Museum of Scotland.
Simone ten Hompel said: "I am thrilled to have been awarded this innovative commission. National Museums Scotland holds the definitive collection of early Scottish silver and I look forward to exploring the galleries, working with their curators, and enjoying unique access to these beautiful objects to inform and inspire my work."
Hamish Torrie, Corporate Social Responsibility Director at The Glenmorangie Company, said: "Our partnership with National Museums Scotland is in its 10th year and this exciting project will create a new perspective on the unrivalled Scottish History collection in the
National Museum. We welcome Simone to Scotland and very much look forward to seeing the fruits of her collaboration with the curatorial team at National Museums Scotland."